As a real estate listing photographer, we're in the business of making homes look their best when they're portrayed on a listing. If we are scheduled to come and take pictures of your home for your real estate listing, we want to make sure your home looks as good as possible for its photoshoot.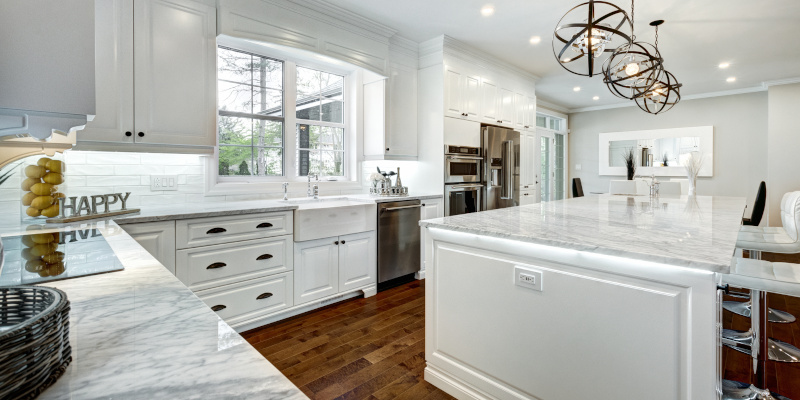 Prior to your home's photoshoot, make sure your home is clean and organized. Simply decluttering your home's countertops can go a long way in addition to taking care of smaller things, such as removing garbage cans, to make your home look cleaner. As a real estate listing photographer, we also want you to make sure that every light fixture in your home turns on with a working light bulb.
Additionally, freshen up your home's exterior prior to your photo appointment by parking your vehicles away from your house, freshening up your landscaping, and removing trash, branches, leaves, and dead plants. You should also sweep your outdoor space and walkways, remove visible foliage from your roof, and spread fresh mulch. Remove any debris or toys from the pool if you have one, put your outdoor trash and recycling bins in the garage, put outdoor equipment and toys away, wash your windows, clean your outdoor furniture, and mow your lawn.
Inside your home, clear off all your countertops, depersonalize your home by removing photographs, turn off any fans, clean your mirrors and windows, vacuum and mop, put wastebaskets out of sight, put away pet dishes and toys, turn off all electronics and dust the screens, and straighten your furniture. You should also hide electrical cords and cables, put away toys, and store seasonal décor.
Although this may seem like a lot, it can make a real difference in how your real estate photos turn out. If you need a real estate listing photographer, contact us today for more information.