An immersive virtual tour can help your home listing stand out from the rest.
Some home listings can get lost among all the other properties that share numerous similarities. Buyers need to have a clear mental picture of a property and understand its unique features before they take the next step of booking a showing, so it's extremely important to make a strong first impression with your clients' listings.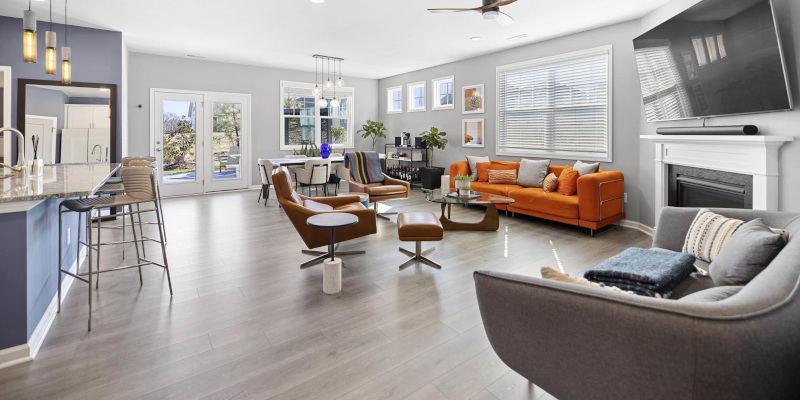 There are many ways to appeal to buyers in a listing through visual media. Professional photography, videography, and floor plans are just a few examples. We provide all these services at Skyview Media, in addition to real estate virtual tours. Real estate virtual tours are highly recommended for any agents looking to make a serious impact to potential buyers and help their homes sell faster.
Virtual tours offer a 3D, immersive experience that allows buyers to get a feel for a space without actually visiting it in person. Real estate virtual tours are immensely useful to buyers, but they can also benefit you and your clients. Offering real estate virtual tours is an excellent way to stand out in a crowded market, especially if there are several nearby properties that have comparable features.
Professional photography and other types of visual media are still essential for crafting an unforgettable online listing, but a real estate virtual tour can be what elevates your listing and gets the right people calling you to book a showing. Plus, home listings with real estate virtual tours and aerial photos sell 68% faster than listings without these extra features.
If you would like to discuss getting real estate virtual tours for your Winston-Salem, North Carolina home listings, contact us today to learn more about our process.
---
At Skyview Media, we create real estate virtual tours in Winston-Salem, Mooresville, High Point, Archdale, Lexington, Thomasville, Greensboro, Denver, Cornelius, Huntersville, Charlotte, Salisbury, Concord, and Lake Norman, North Carolina.