When you want to provide an aerial view of a property for its listing, turn to us.
If you've been working in real estate for quite some time, you're familiar with the kinds of things prospective home buyers look for in a listing. One of the most important things to include in a listing is visual media since people prefer to see what a home looks like before they dedicate their time to an in-person tour.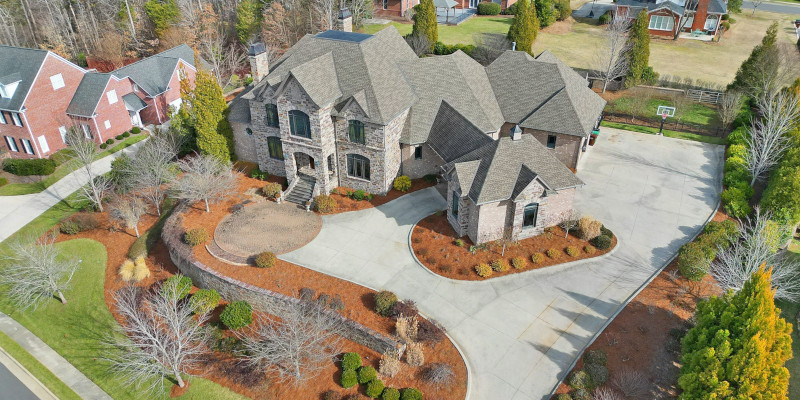 There are many types of photos you could include in a listing. Of course, interior and exterior photos matter. Buyers want to see what the bedrooms, bathrooms, kitchen, and living room look like, as well as the outside of the house. And if you want to go above and beyond, you might want to consider real estate drone photography.
If buyers want to see as much of a property as possible, drone photos can give them more of the information they're seeking with a bird's eye view. They'll be able to get a sense of the lot size and scale. For example, they'll be able to see the property's distance from surrounding homes or properties and the size of the yard in relation to the house, among other things.
When you turn to us at Skyview Media for real estate drone photography, we'll use our drones to create a new perspective, capture your client's property, and present it in the best possible light. You can count on us to get the photos to you quickly, too, so your listing can garner more interest sooner rather than later.
If you need real estate drone photography in Mooresville, North Carolina, contact us today for more information or to book a consultation.
---
At Skyview Media, we offer real estate drone photography services in Winston-Salem, Mooresville, High Point, Archdale, Lexington, Thomasville, Greensboro, Denver, Cornelius, Huntersville, Charlotte, Salisbury, Concord, and Lake Norman, North Carolina.
Similar Services We Offer: