We can take drone photos of any home or property.
Are you putting your home up for sale in the near future? You likely already know that you need professional photos of your home's exterior and interior. But you may not have considered the many benefits of enhancing your listing with drone photos for real estate.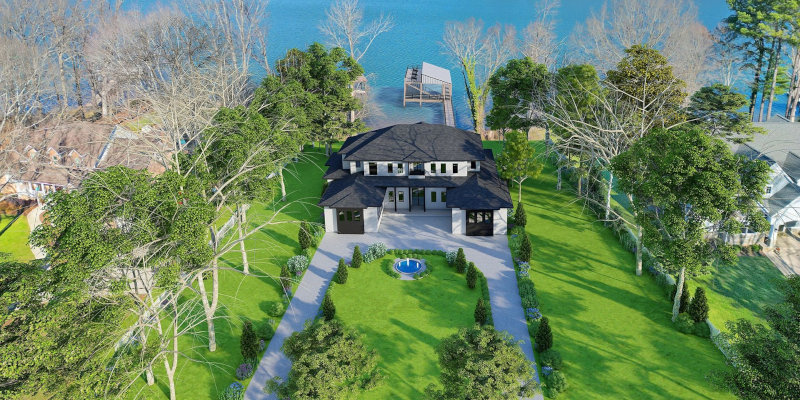 There are many reasons to make drone photos for real estate part of your listing. These include some of the following:
Better property views—A drone can capture aerial pictures of your property, providing a better overall view of its surroundings, layout, and size. This can help prospective buyers make more informed decisions about whether a property meets their needs.
Increased marketing appeal—Drone photos are an eye-catching way to make your property stand out in a crowded real estate market. Having drone photos can lead to increased exposure of your listing and more interest from potential buyers.
Improved efficiency—You don't need to be home to have drone photos taken, and they are a quick and easy way to enhance your property listing.
We take drone photos for real estate, and we provide these services throughout the Winston-Salem, North Carolina area. We can take drone photos of your home, as well as photographs of your interior and exterior to complete your listing.
Before you hire us to take drone photos for real estate, we encourage you to check out our portfolio to see some of our recent work. If you like what you see, contact us at Skyview Media to have us come and take drone photos of your home.
---
At Skyview Media, we take drone photos for real estate in Winston-Salem, Mooresville, High Point, Archdale, Lexington, Thomasville, Greensboro, Denver, Cornelius, Huntersville, Charlotte, Salisbury, Concord, and Lake Norman, North Carolina.