Draw potential buyers to schedule showings with professional interior real estate videos.
When you are trying to sell a house or other piece of real estate, photographs are a must in this digital age. Potential buyers are likely looking at your online listings and expect to see photographs of the entire property, including living spaces, bedrooms, bathrooms, office spaces, kitchens, entryways, and any other parts of the property. If you want to go above and beyond other listings, consider adding interior real estate videos to your listings to help potential buyers visualize the spaces and how they are connected, and encourage them to schedule an actual showing.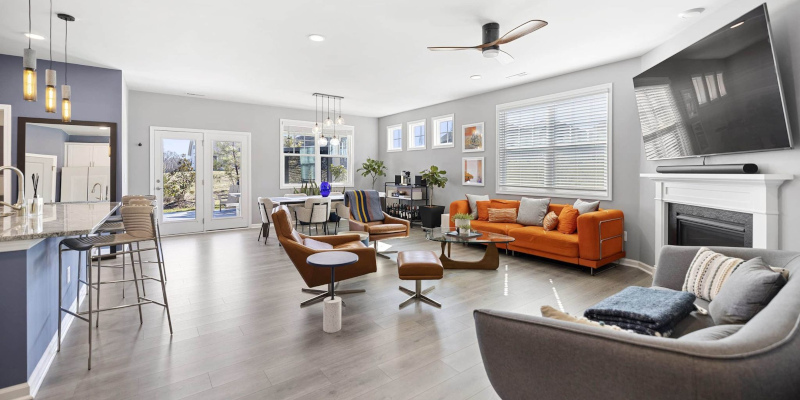 At Skyview Media, we are passionate about bringing the best possible real estate media to life, including interior real estate videos. We have the equipment and editing knowledge to create beautiful, effective videos. We carefully consider all the possible elements of our videos, including aspects such as angles, lighting, highlighting unique features, ensuring dynamic movement, and even incorporating the right music to create a feeling about your property listing. We want to create the best possible experience for the viewer because we know that better media results in better sales.
When it comes to interior real estate videos, and all our other real estate media, our goal is exceptional results in a timely manner. We will never rush a job if it negatively impacts the outcome, but we are known for our turnaround time and our attention to detail. If you are a real estate agent or building contractor in Winston-Salem, North Carolina, or nearby, don't hesitate to reach out to us to discuss the creation of interior real estate videos for your listings.
---
At Skyview Media, we create interior real estate videos in Winston-Salem, Mooresville, High Point, Archdale, Lexington, Thomasville, Greensboro, Denver, Cornelius, Huntersville, Charlotte, Salisbury, Concord, and Lake Norman, North Carolina.