We can capture aerial shots of your property to enhance your listing.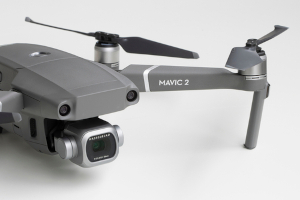 Are you a real estate agent looking for high-quality visual media to feature in your clients' listings? You don't need to look any further! Here at Skyview Media, we proudly serve the Winston-Salem, North Carolina community by providing a wide range of visual media for real estate professionals. This is our sole focus; all our visual media is specifically created for real estate, so you can rely on us to keep your needs and audience in mind when we are capturing the property you are trying to sell.
You can rely on us when you need a real estate videographer because we have the skills and passion needed to deliver beautiful results that will capture the attention of potential buyers. We use state-of-the-art camera equipment, including drones to capture aerial shots. Whenever you need drone footage for real estate purposes, we'll provide the crisp, high-quality footage you need to provide a bird's-eye view of the property. As a result, buyers will have a better sense of the property's scale and surroundings, encouraging them to look into your property further by attending a showing.
Working with drones can be complicated, but you won't have to worry when you trust us to provide drone footage for real estate. We understand how to operate this equipment safely, effectively, and efficiently to give you the media you need for an unforgettable home listing.
If you are interested in getting professional drone footage for real estate listings, don't hesitate to get in touch with us. We are here to answer your questions and provide all the digital media you need to sell your property.
---
At Skyview Media, we create drone footage for real estate videos in Winston-Salem, Mooresville, High Point, Archdale, Lexington, Thomasville, Greensboro, Denver, Cornelius, Huntersville, Charlotte, Salisbury, Concord, and Lake Norman, North Carolina.